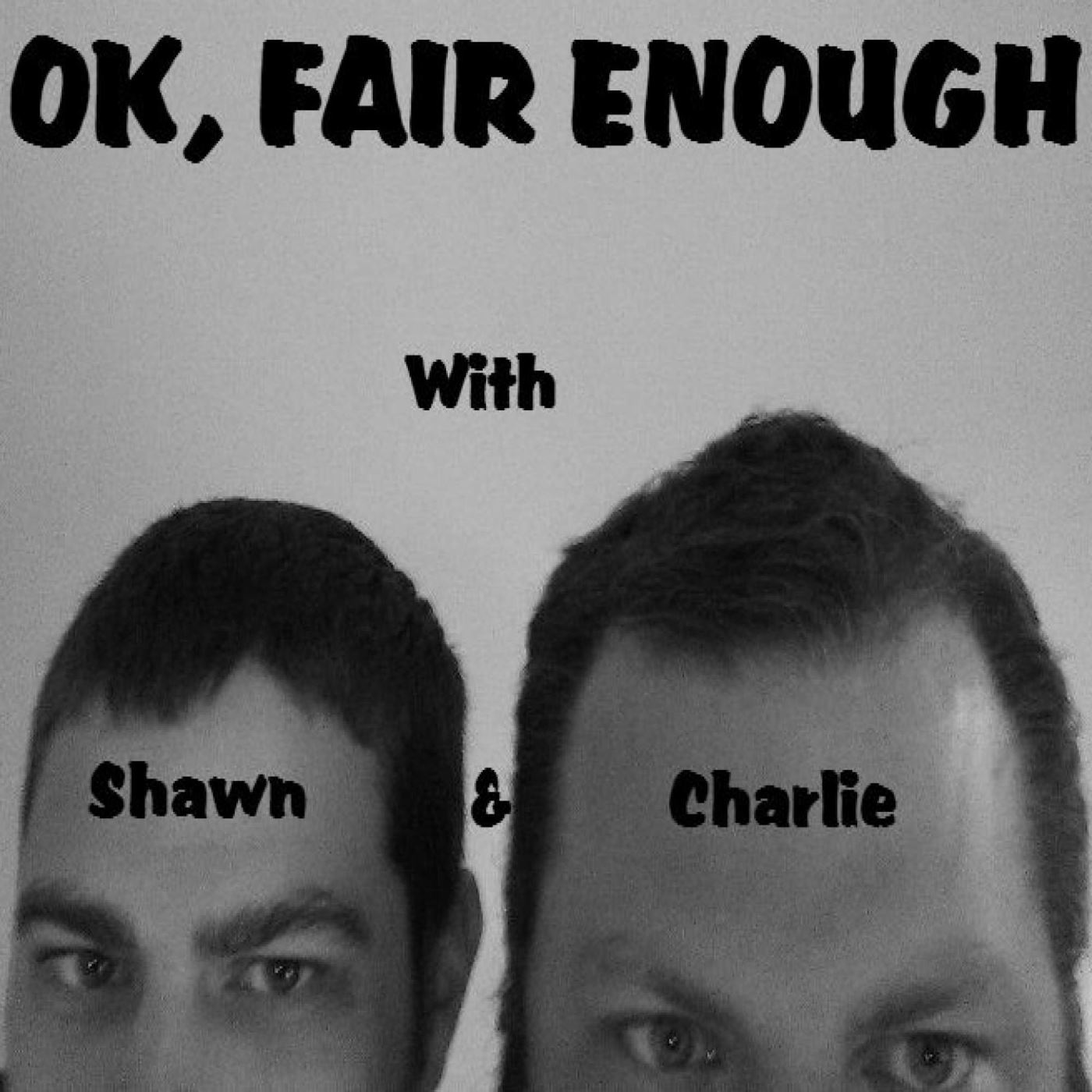 Shawn and Charlie rank the following:
Best cover song:
Disturbed's Sound of Silence, Nirvana's The Man Who Sold the World, Johnny Cash's Hurt
Fight you most want to see:
Kim Jong Un vs Dr. Evil, Hillary Clinton vs Queen Elizabeth, Sylvester Stallone vs John Travolta
Biggest Music Diva:
Whitney Houston, Axl Rose, Kanye West
Best Stand Up Comedian Who Dies of an Overdose:
Mitch Hedberg, Greg Giraldo, Lenny Bruce
Most Quotable Arnold Schwarzenegger 
Line:  
"Get to the chopper!", "I'll be back," or "It's not a Tumor!"
Who's Penis has the Best Stories:
Charlie Sheen, Ron Jeremy, Tiger Woods
Like us on Facebook at www.facebook.com/okfairenough
Follow us on twitter @okfairenoughpod.
Contact us by email at okfairenoughpodcast@gmail.com
Please subscribe to Ok Fair Enough with Shawn and Charlie on iTunes and rate and review us there.
You can also stream and download every episode ever made of the show at www.okfairenoughpodcast.podbean.com.
We are also available on the Stitcher and Podbean apps.
Enhanced episodes that include pictures are available on youtube, just search ok fair enough.