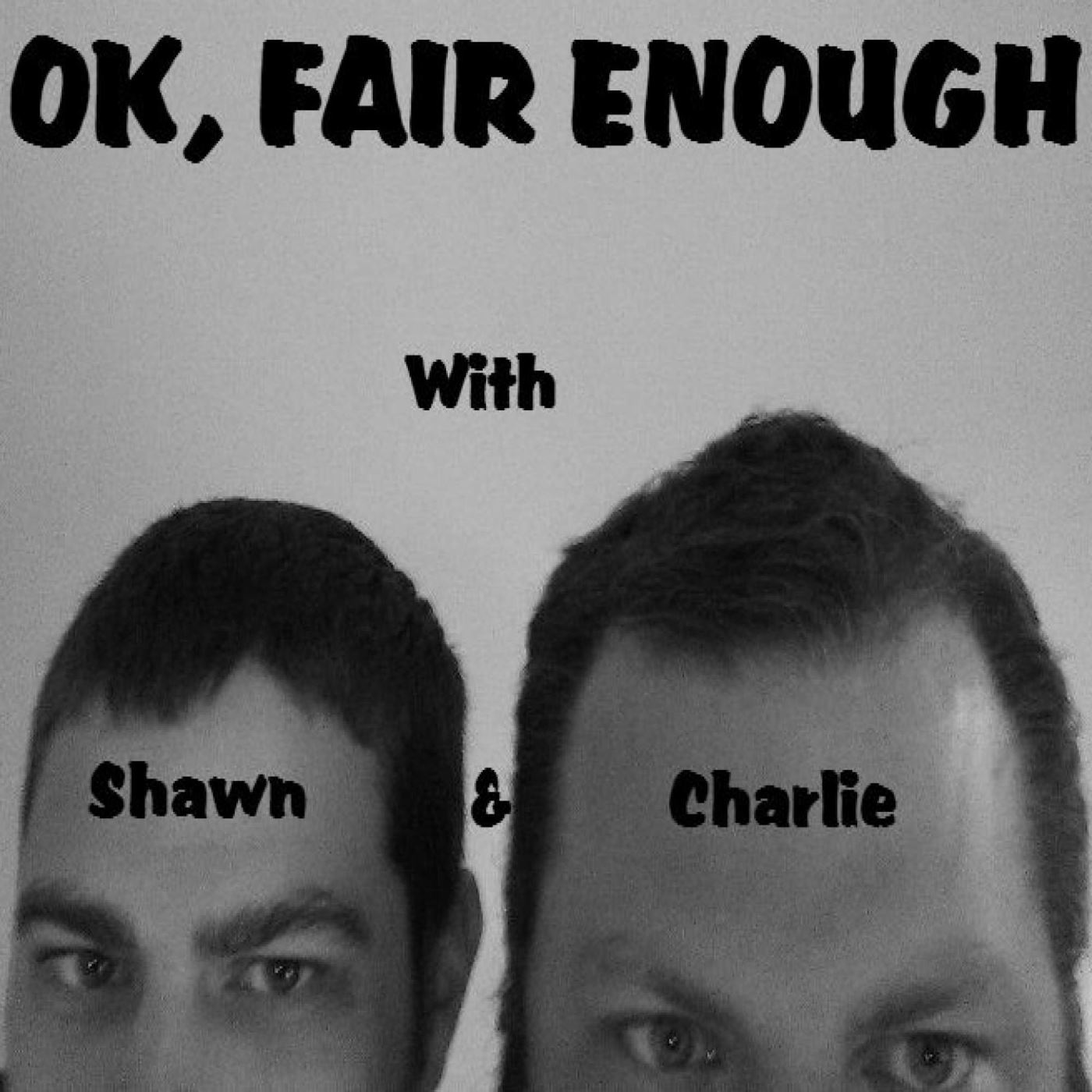 Shawn and Charlie rank the following:
What is most likely to wipe out humanity?  
War, Plague, or Extraterrestrial cause
What is the most embarassing thing to happen during sex?
Farting, Vomiting, or Performance Issue?
Biggest NFL Quarterback bust?
JaMarcus Russell, Ryan Leaf, Johnny Manziel
Who is the most "Gone Too Soon" - est?
Brandon Lee, Heath Ledger, River Phoenix
Tom Brady, Tom Hanks, Tom Cruise
Most "Not Gone Soon Enough?"
Bobbi Kristina, Corey Haim, Anna Nicole Smith
Like us on Facebook at www.facebook.com/okfairenough
Follow us on twitter @okfairenoughpod.
Contact us by email at okfairenoughpodcast@gmail.com
Please subscribe to Ok Fair Enough with Shawn and Charlie on iTunes and rate and review us there.
You can also stream and download every episode ever made of the show at www.okfairenoughpodcast.podbean.com.
We are also available on the Stitcher and Podbean apps.
Enhanced episodes that include pictures are available on youtube, just search ok fair enough.