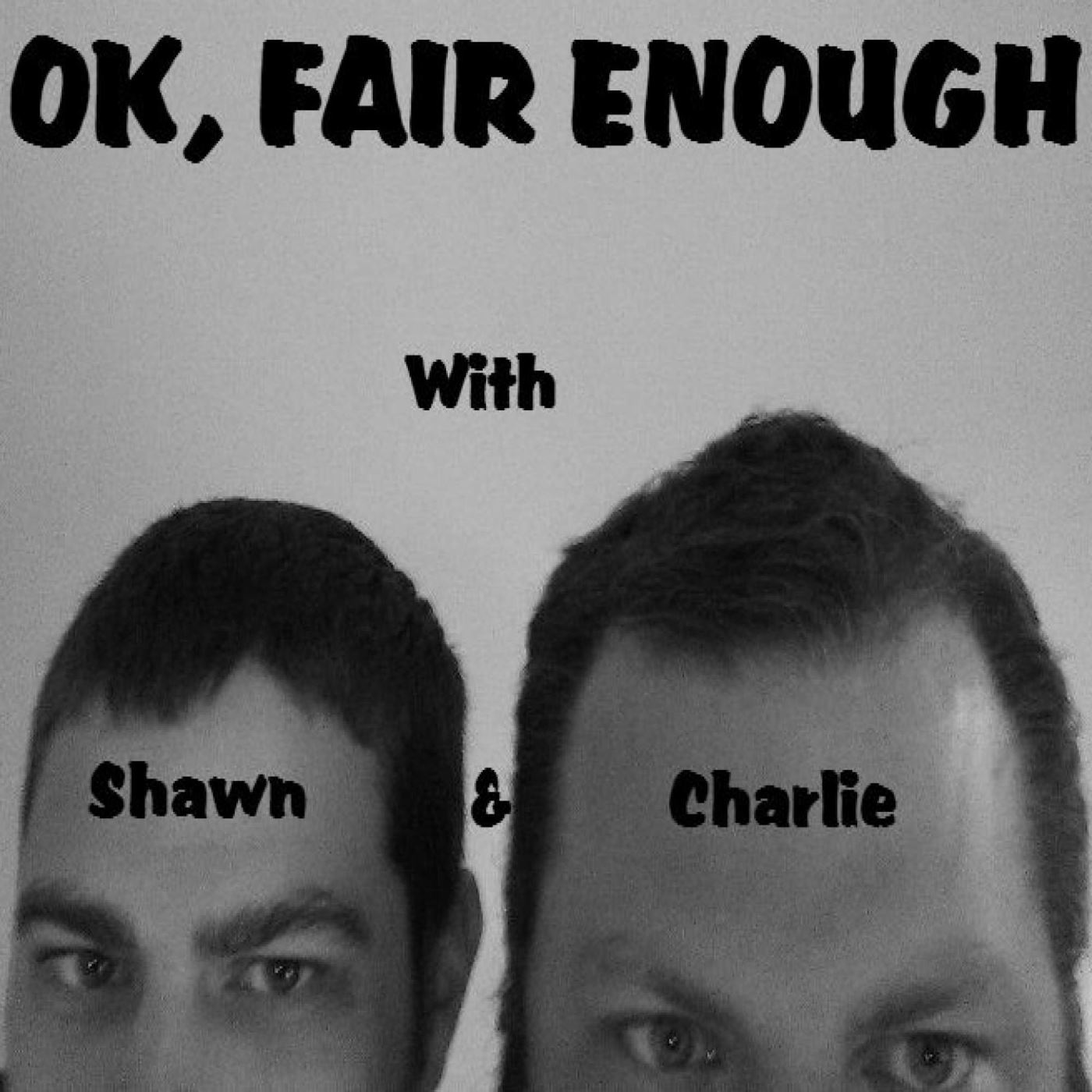 Int eh episode Shawn and Charlie discuss Arguments.  Shawn uses 6 words that are the most brilliant way to end every argument for the rest of time, Charlie tries to convince Shawn to commit suicide by shrimp, and both of them (miraculously) agree that Charlie is doing something right when it comes to raising his kids.  
Like us on Facebook at www.facebook.com/okfairenough
Follow us on twitter @okfairenoughpod.
Contact us by email at okfairenoughpodcast@gmail.com
Please subscribe to Ok Fair Enough with Shawn and Charlie on iTunes and rate and review us there.
You can also stream and download every episode ever made of the show at www.okfairenoughpodcast.podbean.com.
We are also available on the Stitcher and Podbean apps.
Enhanced episodes that include pictures are available on youtube, just search ok fair enough.